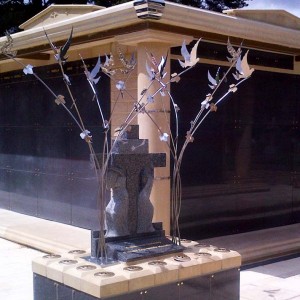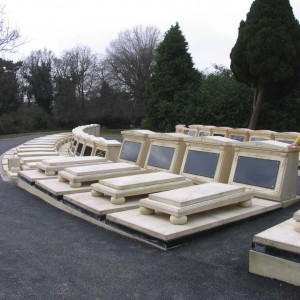 A rising number of burial authorities are including mausolea and burial chamber interment facilities as additional options for the bereaved. As the demand increases, welters® have remained ahead of the curve promoting and developing affordable quality systems for interment.
The company provides a comprehensive service surrounding their above and below ground interment products which are carefully thought out and designed to support and compliment in both practical and aesthetic terms.
Burial chambers are available with varied specifications and a choice of ancillary memorial housings inscription services. A mausoleum can be of bespoke design for a single family or serve a community.  welters® support packages also provide full training, 24/7 interment support and guaranteed workmanship for peace of mind. Partnership programmes and part or fully funded schemes have made it easier for burial authorities to implement new schemes for their service users.