The funeral experience that embraces the extreme weather
Responding to recent news reports of cemeteries delaying grave digging operations because of the hazardous saturated ground conditions, welters® are today announcing that all their Cemetery Village UK installations are operating a full and continuous service despite the weather.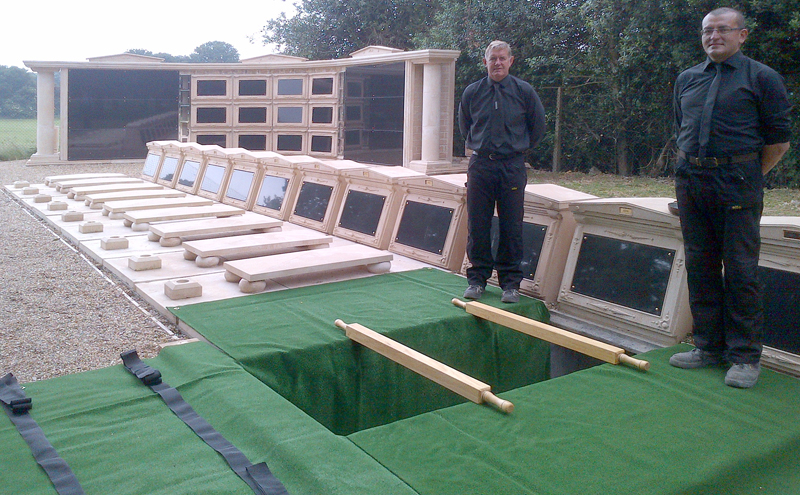 The company is also calling upon all working cemeteries to begin planning for similar provisions to ensure interments can continue whenever earthen burials are not possible.
Keith Welters MD said:
"It is sad to learn of cemeteries struggling to provide such an essential service to the bereaved when our systems can offer an alternative that's safe and accessible for both staff and visitors on a year-round basis.

"These past few months should be a wake-up call for burial authorities to put in place contingencies for wet weather burial provision and at the same time they will be offering more interment choice to the bereaved.

"I urge all burial authorities to get in touch to discuss how we can help them"
The contact number is 08702 416 422 or email: admin@welters-wordwide.com
About welters®
welters® have provided for 20 years the real world solution to safe and dignified interment.  They are the leading designer, manufacturer and supplier of above and below ground interment solutions in the UK providing full support and consultancy services to the bereavement industry.
The welters® Cemetery Village 
welters® Cemetery Villages are designed for year-round interment and usually combine above and below ground burial options with facilities for cremated remains.    Burial chambers can always be opened easily and safely and there is no risk of the grave collapsing.  Similarly our private family and community mausoleums provide continuous interment provision.
No excavation in saturated ground or hazardous grave digging involved
welters® provides all-year uninterrupted service when earthen burial is not possible.
Contact
To learn more about welters® please contact:
welters organisation worldwide
Admin Tel: +44 (0)8702 416 422
Enquiries: admin@welters-worldwide.com
Website: www.welters-worldwide.com