Another industry first sees welters® driving forward another unique and successful comprehensive design driven exclusive partnership package. The scheme has been an unprecedented start-up success, using purely our own specialist landscape design ranges of stone Memorial Orbs and interment systems to harmonise with the natural landscape. This is as an integral driver to the main concept for the entire philosophy behind this amazing state of the art and yet environmentally driven new build crematorium business model. The client benefits from our full design expertise, manufacture, install and inscription site support services.

Another installation to continue a 5 year rolling programme of large scale community installations for above ground interment and memorialisation systems designed specifically to be contemporary and complimentary with existing architecture on a fixed unit cost basis.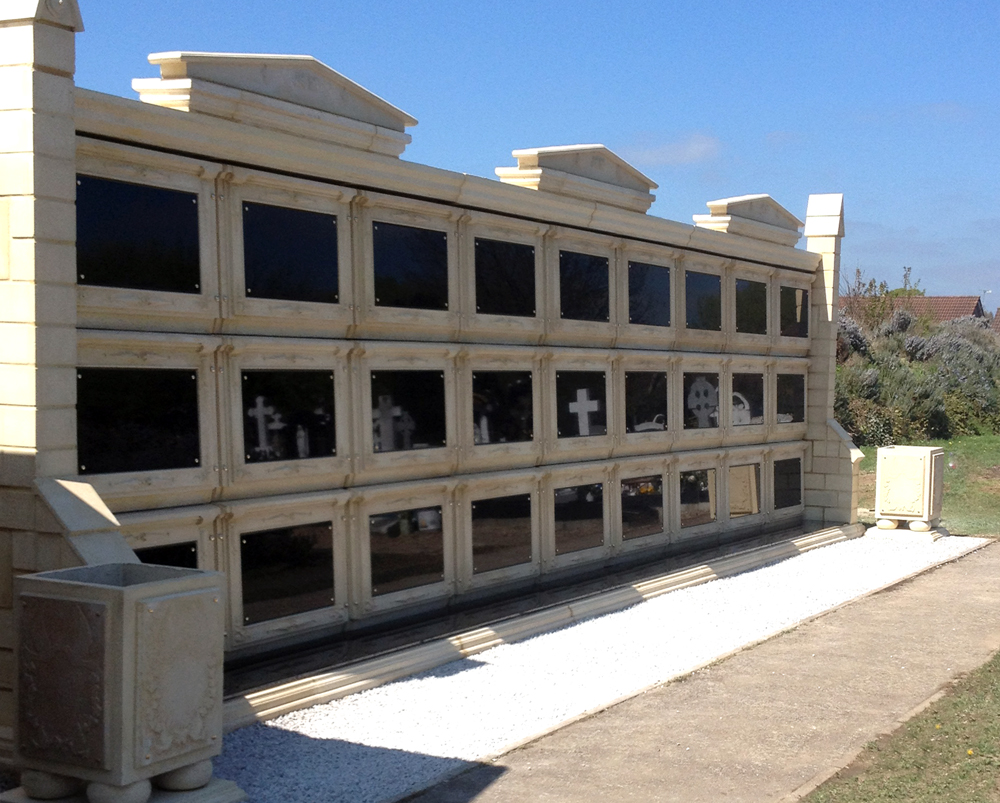 This year's mausoleum installations sees the continuance of a successful welters® relationship which provides significant revenue for the client ongoing and includes a full support and interment service agreement.