National Roll-out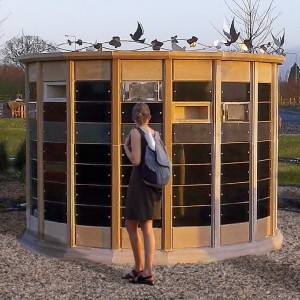 This innovative and elegantly designed repository provides an attractive yet practical feature to any cremated remains garden or crematorium.
Delicately adorned with doves, leaves and butterfly tracery the installation creates a dignified place for interment and consolation at the time of family loss.  Additional birds and leaves can be fixed to the tracery and can be inscribed with personal messages.
The total capacity of the Polygon is 306 interments in welters® bespoke cremation caskets. The design incorporates 153 double interment niches with any combination of either black granite tablets or stainless steel lockable doors and is now available nationally.