Development in product design can be a fluid process and this is evidenced with the introduction of the Royale pediment which when combined with the 900 Grande housing system becomes the impressive looking Royale Grande memorial.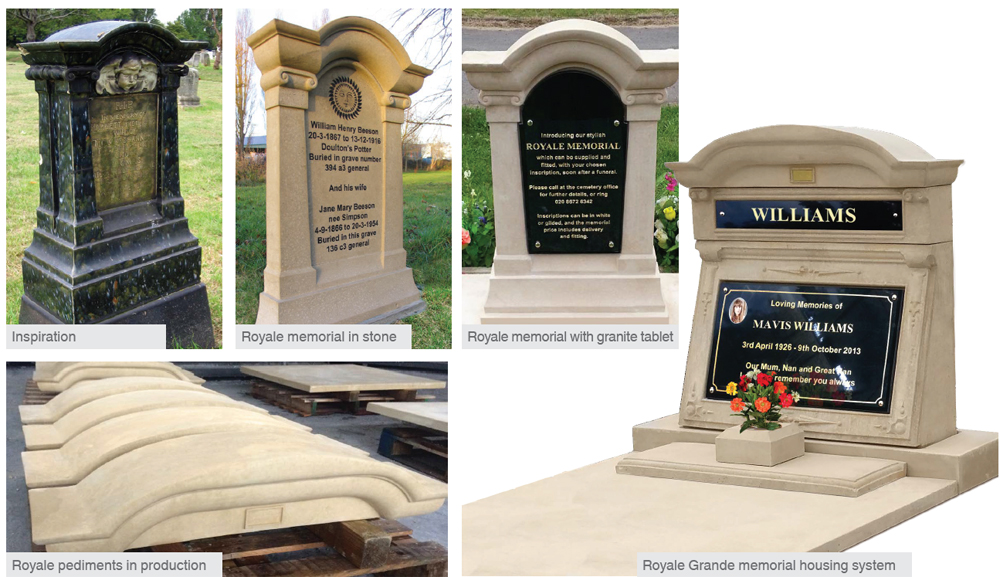 The initial design was inspired by an elegant memorial situated in Lambeth Cemetery and this was the template for our own Royale decorative cast stone memorial.
This latest incarnation is very much 'of the gene pool' and draws upon the heritage of earlier designs whilst embracing new lines of form to reflect its use as a pediment in its own right.