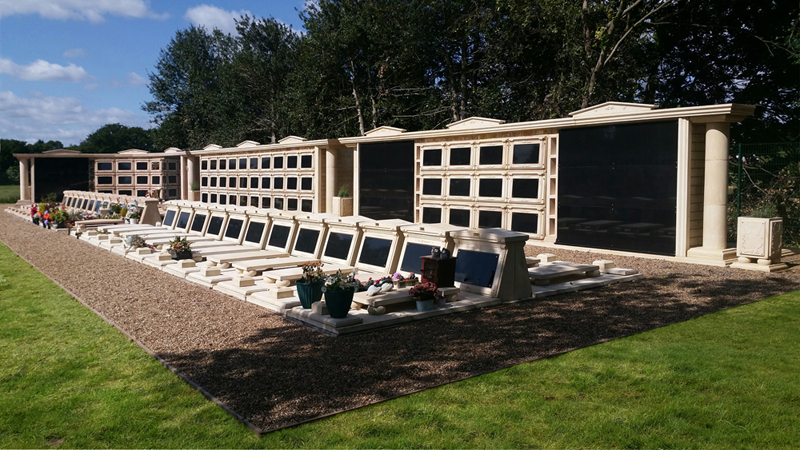 As part of their partnership support for clients and end users, welters® are happy to be in attendance for all Cemetery Open Days to assist the Burial Authority in meeting the public and to explain and demonstrate newly provided burial and interment facilities.
As a leading UK manufacturer and installer of mausoleum and burial chamber systems welters® understand the importance in being on hand during these events to help with the visitor enquires.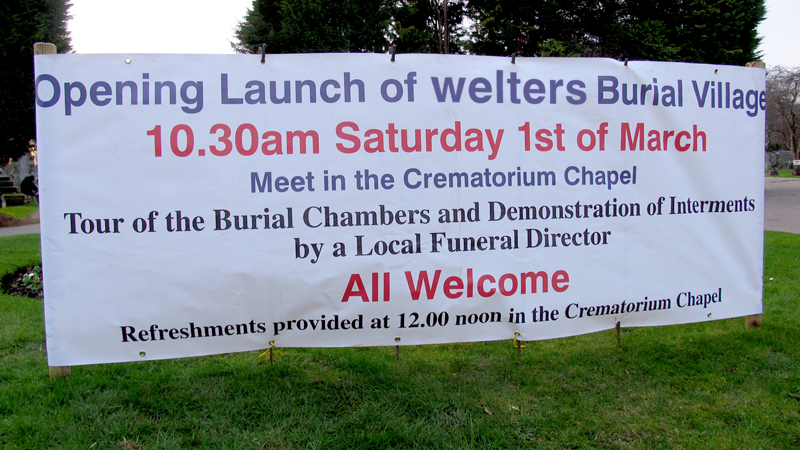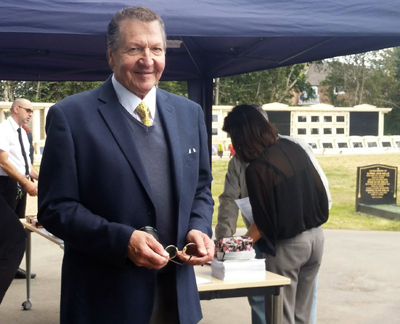 welters® describe the installation as a 'Cemetery Village' which is a carefully designed and affordable area within a cemetery that incorporates a multitude of below and above ground full body burial and memorial facilities encouraging a place for commemoration and community.
Typically 'Cemetery Villages' can be further added to with additional phases and similar developments can be planned across the Burial Authorities cemeteries one the fist initial phases are established.  These facilities not only increase the choice of interment for the bereaved but also provides the Burial Authority with the opportunity to utilise areas of land that are otherwise unsuitable for earthen burial and significantly extend the life of their cemeteries service provision.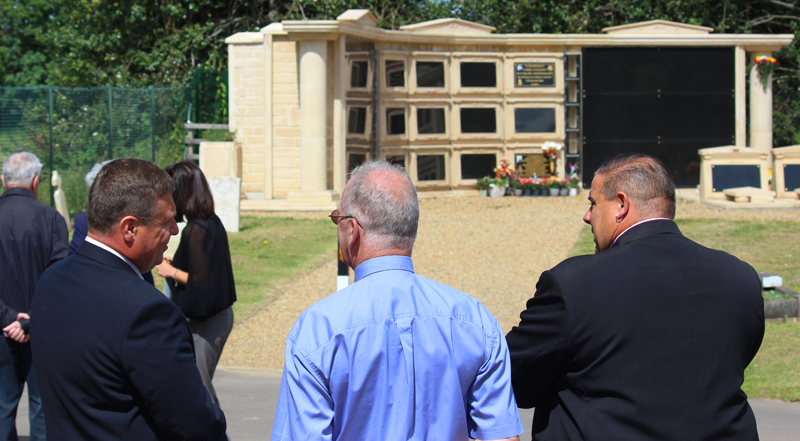 Iain Welters said:
"Some of the feedback we get from the public during cemetery open days is how elegant and in keeping the design of the new facilities where, and from funeral directors who where saying how keen they were to be involved with the provision of these interment options for the growing market. They are becoming aware of the new and affordable choices for the bereaved available through this process.
The Funeral Directors where also commenting about how favourably these facilities compared to earthen burial options when the cost of the memorial has to be taken into consideration and of the advantages to the bereaved families by taking away the stress of not having a memorial in place for the day of the burial."