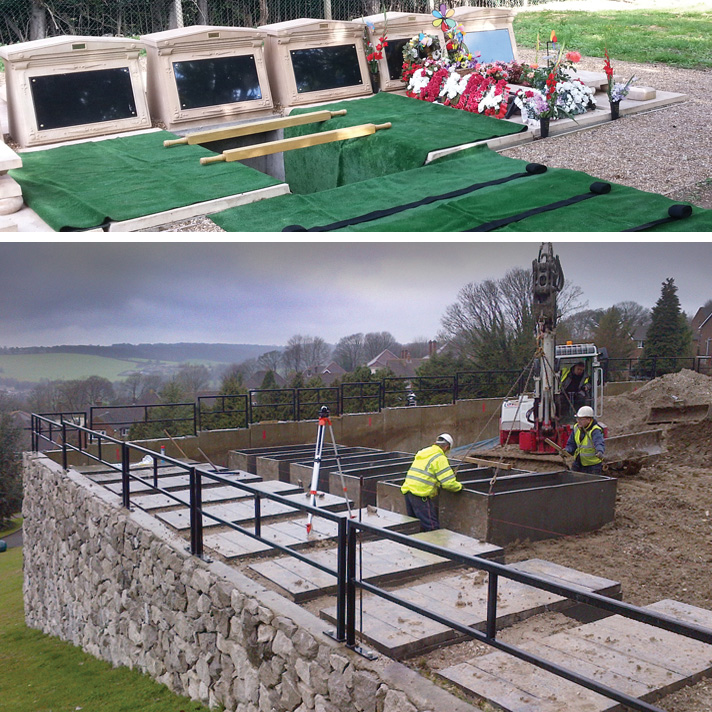 Following the news reports of cemeteries delaying grave digging operations because of the hazardous saturated ground conditions during the winter, welters® is calling upon all working cemeteries to begin planning for alternative dry interment provisions under their Climate Change Commitment to ensure burials can continue whenever earthen burials are not possible or desirable.
Keith Welters MD said:  "It is sad to learn of cemeteries struggling to provide such an essential service to the bereaved when our systems can offer an alternative that's safe and accessible for both staff and visitors on a year-round basis.
"These past few months should be a wake-up call for burial authorities to put in place climate change contingencies for wet weather burial provision and at the same time they will be offering more interment choice to the bereaved.
"I urge all burial authorities to get in touch to discuss how we can help them"
Cremated Remains Products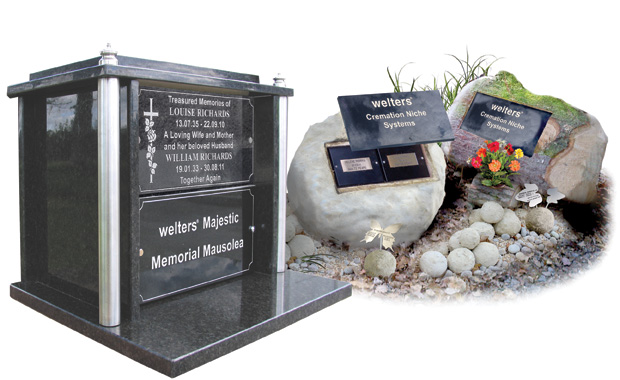 welters® are also leading the way in developing new and innovative products for cremated remains interment and commemoration with their Majestic Memorial Mausoleums and Memorial Orb range.  The Majestic's compliment a more formal setting and the orbs are ideally suited for naturalised, woodland and memorial garden areas or private grave placement.