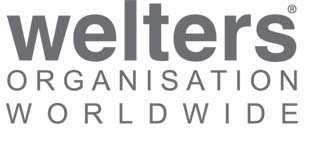 Procurement
Although many Local Authorities are now using online tender portals, with which we are registered, we cannot be expected to be automatically aware of all those available. We ask you to ensure that we miss no opportunity by making certain your Procurement Department is aware of who we are and what we can offer.
We would also request that if you are purchasing any future systems for memorialisation and/or interment, that we be included in the procurement tender procedure and that the period for response allows sufficient time in order that we may submit our proposals fully to achieve the best results for you.

We are servicing Local Authorities nationwide and are well placed to offer you excellent value locally and we look forward to receiving tender opportunities and to being of assistance to you in the future.

Grave Reuse and Burial Options and Bereavement Services
The issue of limited burial space is of growing concern for cemetery authorities in ensuring the option of burial as a choice for the future. Families with existing or full graves may be unable to acquire a new grave space near their loved ones or indeed anywhere else within the cemetery.
In 2001, the Environment, Transport and Regional Affairs - Eighth Report highlighted this as a major concern recommending immediate government action in introducing new policies to preserve and extend the burial facilities of existing cemeteries.
In autumn 2011, Rt. Hon Jonathan Djanogly, Parliamentary Under-Secretary of State at the Ministry of Justice had taken the view that introducing a policy of reusing graves was not critical at this time, but that the Government had committed to keeping the situation under review.
This primarily relates to additional legislation being introduced to enable cemeteries to perform the 'Lift and Deepen' method of grave reuse. After over 10 years of study and debate the Government is still unable to conclude that this method is the viable way forward.
To this end welters® have recently contacted Mr Djanogly informing him and his department that there are other practical grave reuse alternatives currently being employed by Cemetery Managers across the UK using current LACO powers.
We feel this information is important for all Cemetery Managers seeking options to extend the burial provision in their existing cemeteries and a brief list of grave reuse and burial options is available to download in the Media and Downloads section of our website.