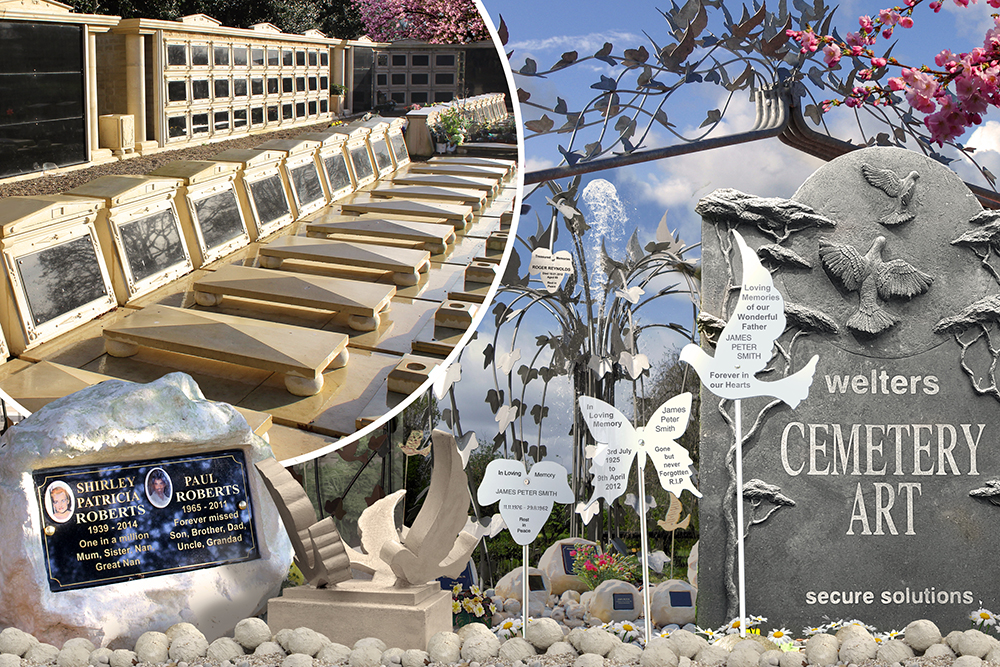 The popularity of welters® proprietary Stone Memorial Orbs continues with additional interests from multiple Burial Authorities. The unique aspect of the orbs enables them to be offered in situ as a facility for cremated remains interment, with the option to renew or be removed by the family at the end of the leased term. This creates a sustainable perpetuation of new orb placements and a continuation of income generation over time. The Stone Orbs are equally suited to both formal and naturalised settings.
The company has recently completed the provision of 57 single interment burial chambers for the Muslim community in an East Midlands cemetery. This is but one of several similarly large installations the company has provided elsewhere so far this year. The demand for burial chamber interment is increasing as is the requirement to provide above-ground facilities such as sarcophagi and mausolea.
Planning is underway to provide additional phases across a number of welters® Cemetery Village installations where below ground burial chambers, above ground mausolea, sarcophagi and cremated remains facilities are combined to create a harmonious integration of interment choices. These types of schemes are now well established and a proven model to achieve not only a respectful and meaningful place of interment and commemoration, but also the economic advancement of the Burial Authority going forward.